By Jo Ann Wrobel
As a kid, what baby boomer didn't flip through the pages of a National Geographic magazine and day dream of visiting all of the places so beautifully photographed on those pages? I know I did, so when G Adventures offered me an opportunity to come along on one of their National Geographic Journeys to Thailand; it was like a dream come true.
On my 8 day G Adventures National Geographic tour entitled 'Thailand Journey', I experienced those breathtaking sights that I only dreamt of visiting so many years ago.  The pictures are beautiful but nothing compares the feeling of zen when talking to a Monk, the glorious relaxation of a Thai massage, the exhilaration of zip lining on the 'Flight of the Gibbon' and the wonder of ancient life. The incredible architecture found at Wat Chedi Luang and the many temples spread out through Northern Thailand is something you have to see with your own eyes. Our transportation was half the fun! We travelled on tuk tuks, trains, a converted rice barge and a klong riverboat, making us feel truly connected to the country.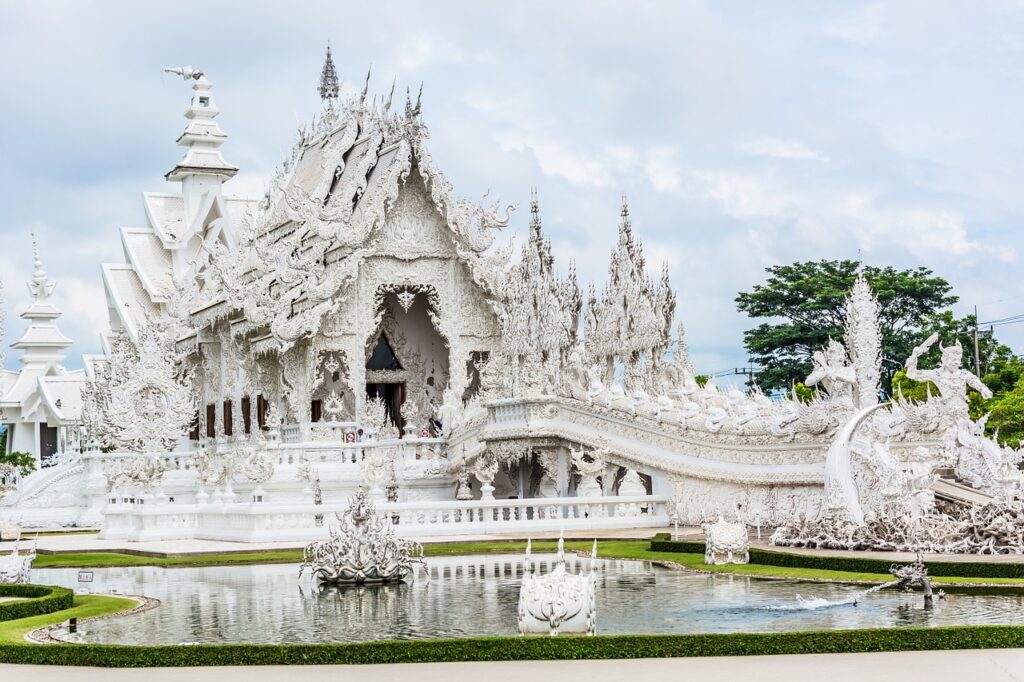 Bangkok
Our trip started in Bangkok which is a bustling city with a vibrant street life. We were only there shortly before heading out of the city to Kanchanaburi, home to the "Bridge on the River Kwai". It was here that we boarded a train that took us over the Kwai River and into the rural areas of Thailand. Along the way we stopped to visit the Thai-Burma Railway Centre war museum and the WWII cemetery to learn a little bit more about the area's history and its role in World War 2. While on the train and looking out the windows at the lush scenery, you had time to reflect on the lives of the prisoners of war and their hardships. Although solemn, for any WWII history buff it is a must to see while in Thailand.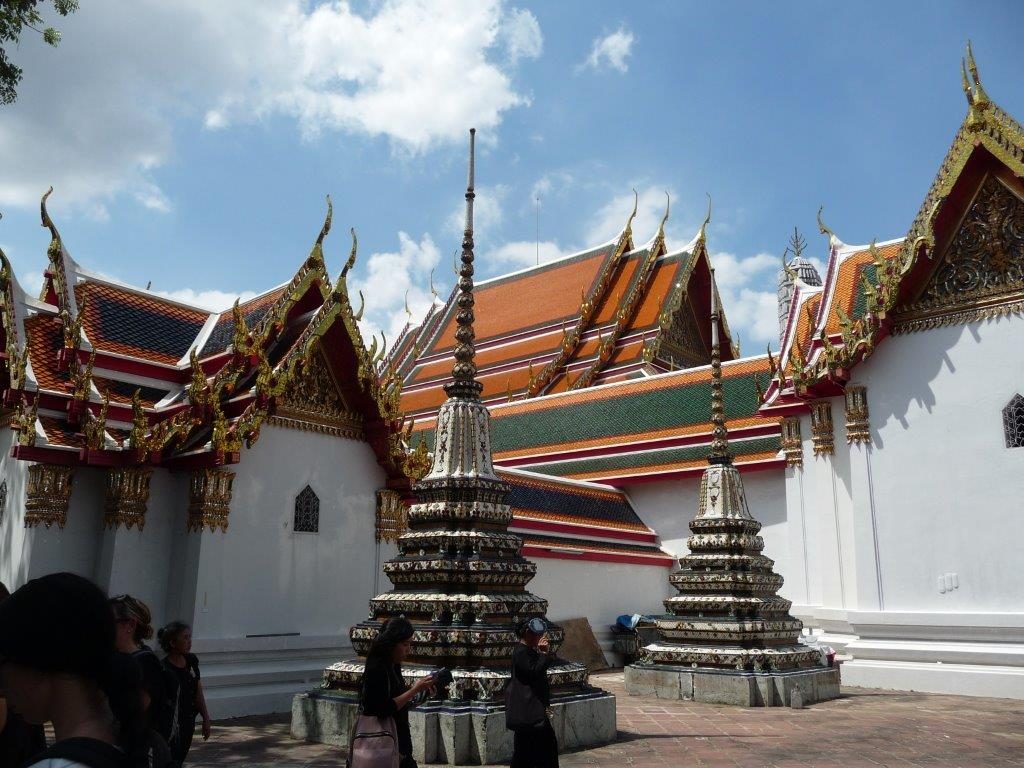 Food
Foodies flock to Thailand to enjoy the seemingly infinite markets filled with street vendors and local restaurants that serve up tasty Thai treats.  Our tour included a Thai cooking class where we made spring rolls, a nutty chicken stir fry, a spicy tom yom soup and a banana dessert. Cooking experience is not a requirement to enjoy this interactive, informative and fun class. The best part was enjoying our fabulous lunch that we created ourselves!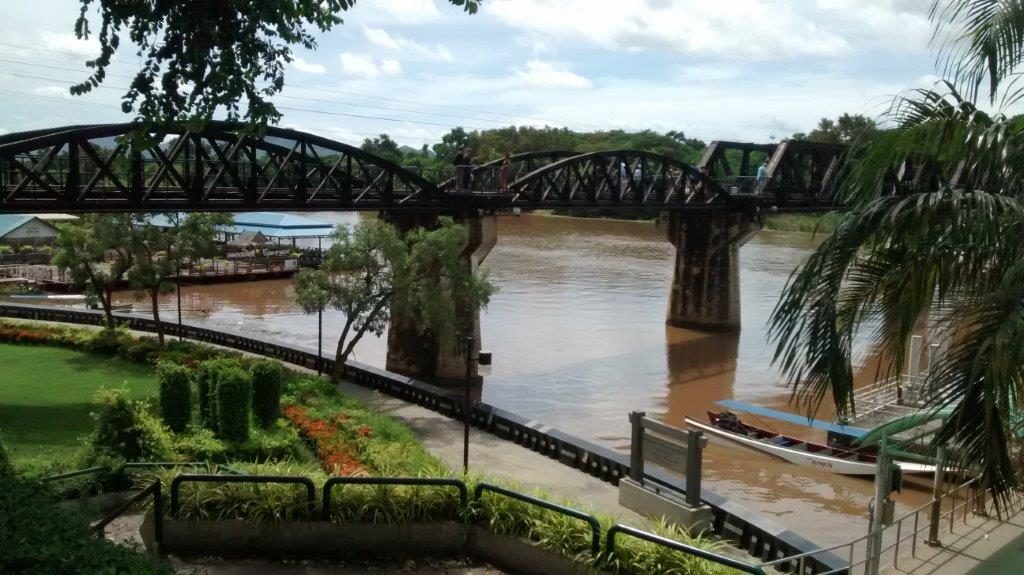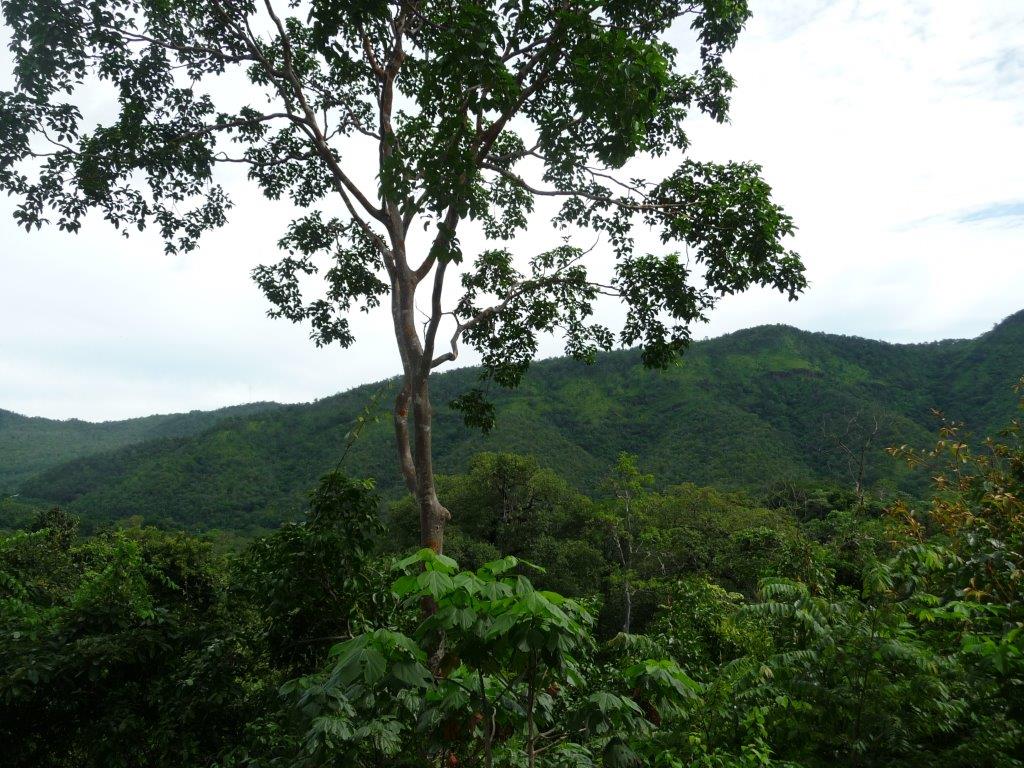 Chiang Mai
Chiang Mai, located in Northern Thailand has so much to offer. We stayed in a charming guest house near Chiang Mai for one night before moving into a more central hotel for the next two.  It was here where we had the opportunity to chat with a Monk and learn about his life, visit a Thai orphanage that gives great hope for the children's futures and enjoy a relaxing Thai massage.
We also had an opportunity to swim beneath a beautiful waterfall in Erawan National Park. We even got to visit a local tailor to have a custom suit made – the most impressive part being that they did it all in only two days! In the evenings we attended a Muay Thai fight, watched a local cabaret and enjoyed the food and shopping at one of the many night markets.
​
Thailand is a beautiful country, with warm smiles, gentle people, scrumptious food and all of the sights, sounds and smells that you would expect in such an exciting destination. G Adventure National Geographic Journeys give you the opportunity to fulfil a dream and experience a country so exotic and colourful you will want to return again and again. I know I will!
If you have any questions about my trip to Thailand or would like to book your own vacation I'd love to help out! You can reach me at joann.wrobel@kemptravel.ca or (905) 668-7955 or you can fill out our quote request form.
The Kemp Travel Group is a privately owned and operated full-service travel agency with over 35 years of experience. We offer professional, world-wide travel experiences! Our agents have extensive knowledge in the travel industry. We specialize in leisure travel, destination weddings, honeymoons, group travel and corporate meetings & incentives. We have 3 conveniently located offices in the Durham Region – Bowmanville, Oshawa and Whitby.