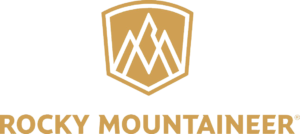 SAVE UP TO $1400 PER COUPLE WITH A ONCE IN A LIFETIME OFFER
Adventure is closer than you think. Come and enjoy one of Canada's most iconic travel experiences and witness the unparalleled beauty of the Canadian Rockies by luxury rail. 
For a limited time only, book a 2021 package and save up to $1400 per couple with our best ever offer, exclusively for Canadians. It's our way of saying thank you.
   Available on all packages

   No date restrictions

   Book now and enjoy enhanced flexibility
Offer expires August 16, 2021.
Within the unique world of rail travel, Rocky Mountaineer is so much more than just a train. It's the key to unlocking a hidden world of unparalleled beauty as you carve through otherwise inaccessible terrain in the Canadian Rockies. And your job aboard our all-dome fleet? To indulge in the most luxurious journey you've ever experienced. It's a tall order, but you're moving in the right direction.
For more information, fill out the form below and one of our agents will contact you with more information! Thank you for choosing Kemp Travel, we are looking forward to the opportunity to help you book your dream vacation with Rocky Mountaineer!
The "Canadian Resident Offer" ("Offer") applies only to new 2021 bookings made by August 16, 2021 for qualifying packages booked in GoldLeaf or SilverLeaf Service for travel during the 2021 Rocky Mountaineer season on selected dates. Offer must be booked for travel in 2021, If the guest chooses to make a date change using our enhanced flexibility, then this promotion can be moved with the booking into a new travel season. A maximum discount of $500 CAD per person for qualifying 2021 classic rail packages and a maximum discount of $700 CAD per person for other qualifying 2021 packages will be applied at the time of booking. 
The discount must be requested at the time of booking and will not be automatically allocated or retroactively added. Offer is only available to residents who are currently residing in Canada. Offer is per guest and applies to First Passage to the West, Journey through the Clouds, Rainforest to Gold Rush and Circle Journey packages only. Offer is combinable with the Fairmont Canadian Resident Offer. Offer cannot be combined with any other offers, has no cash value, and is non-transferable. Offer is subject to availability and may not be available on all bookings depending on date selection. Offer is not applicable to wholesale bookings and is not applicable to rail-only bookings. 
Offer is capacity controlled and may be modified, withdrawn, or amended without prior notice. Deposits are required at the time of booking and full payment of the balance must be made 30 days prior to travel. Additional conditions apply. All bookings are subject to above Offer terms and conditions and to booking terms and conditions, available at rockymountaineer.com.