GLOBUS UNDISCOVERED VACATIONS
Save $600 per couple on select 2022 Globus Europe, North & South America vacations*
THE WORLD IS WAITING.
Perhaps you have already stood inside the storied walls of the Colosseum or marvelled at the Cliffs of Moher. Maybe you've cruised through the most romantic Venice canals or strolled down the lively streets of Dublin. Even if you've experienced the highlights of some of Italy and Ireland's most famous sights, there are entirely new regions, people and cultures to experience in unique cities less travelled.
APPLIES TO:  Globus Europe, North America & South America
*excludes: Escapes by Globus & Oberammergau vacations
Booking Window:
September 14, 2021 through October 31, 2021
Travel Window:
January 1, 2022 through December 31, 202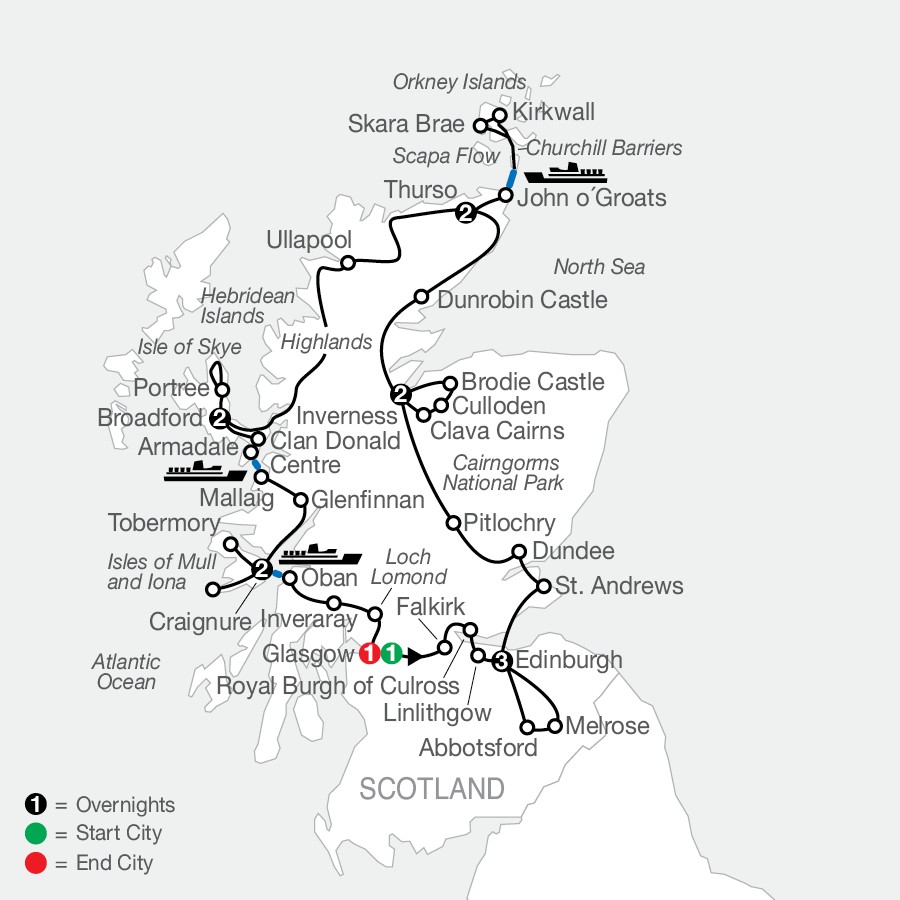 Scottish Highlands and Islands
What's playing tonight? Nothing as dramatic as the stunning scenery of lush and verdant Scotland. With its glacial glens, mysterious lochs, and dramatic coastlines, Scotland has rightfully served as the beautiful backdrop for many of our favorite dramas, thrillers, and cliffhangers. 
14 days – Glasgow Round Trip
WAS: $4,939
NOW: $4,639*
Based on September 24, 2022 departure date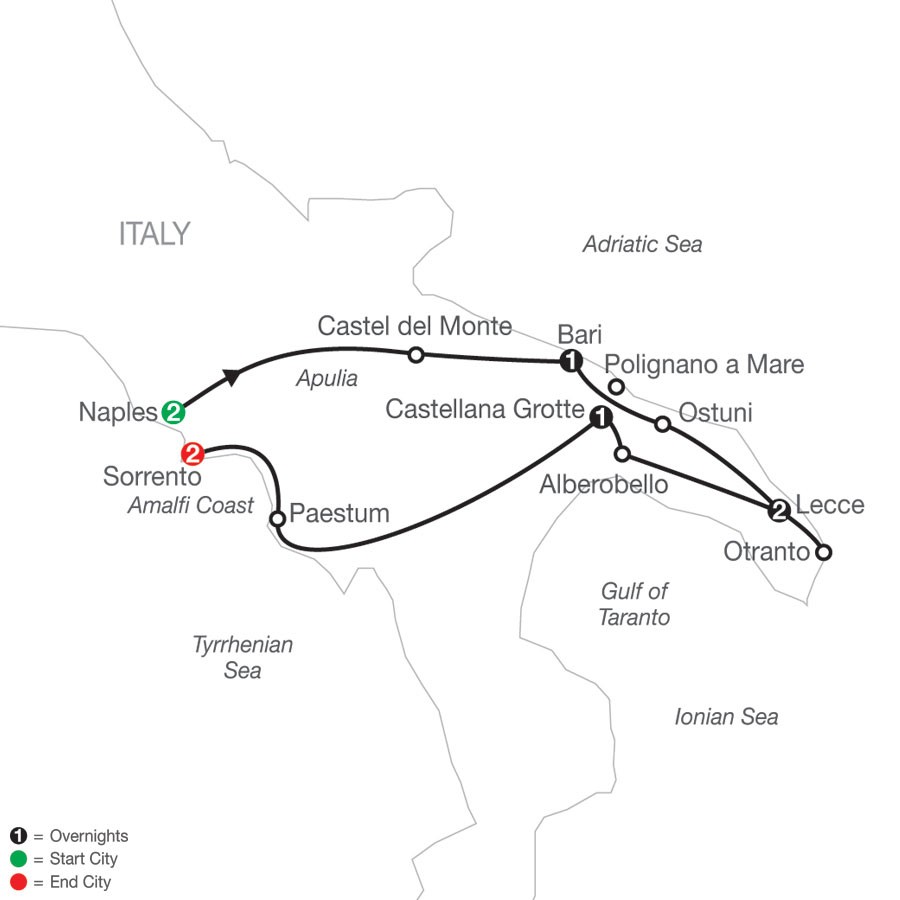 Hidden Treasures of Southern Italy
Although Italy is full of wondrous gems across "the boot," some of its greatest treasures are hidden closer to its heel. In the Apulia region known for its centuries-old farmland, whitewashed towns, and miles of scenic coastline, the water is bluer, the produce is fresher, and the pace is delightfully slower.
9 days – Rome to Sorrento
WAS: $2,899
NOW: $2,609*
Based on October 24, 2022 departure date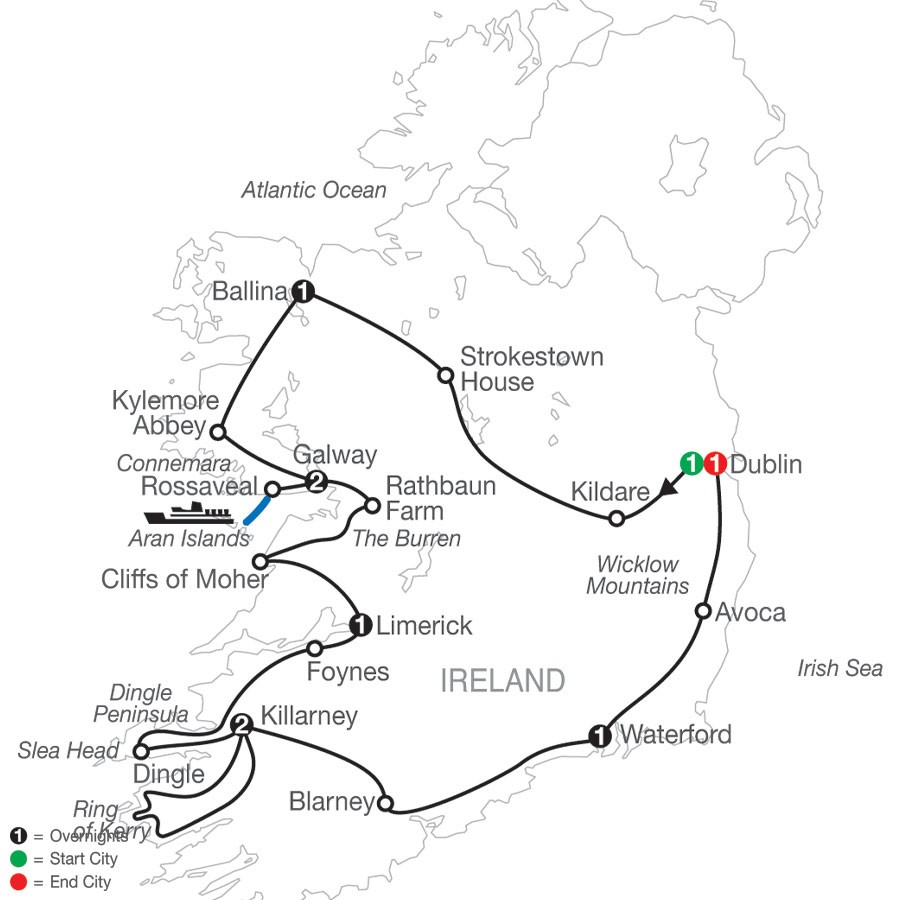 On this this undiscovered tour of Ireland you sip Guinness in a boisterous pub on the Dingle Peninsula, take a horse-drawn jaunting-car ride through the Killarney countryside, and even bake scones on a quaint Irish sheep farm in the medieval town of Galway. By way of the most dramatic coastal and pastoral scenery, this tour of Ireland leads you to the lesser-known gems of the Emerald Isle as well as the cliffs, castles, and famous crystal you've long heard of.
10 days – Roundtrip from Dublin
WAS: $3,489
NOW: $3,140*
Based on April 15, 2022 departure date
Globus operates all over the world with tons of amazing itineraries to suit your needs! For more information, fill out the form below and one of our agents will get in touch with you!
Disclaimer: *Book and deposit a select 2022 Globus Europe, North or South America vacation (excluding Oberammergau and Escapes by Globus) to save $300 per person on the land-only portion of the core tour not including extra night accommodations, intra-vacation air, extensions, taxes, fees, tips or supplements. Booking must be made and under deposit between September 14, 2021 and October 31, 2021 for travel in 2022. Offer combinable only with Peace of Mind and/or Welcome Back Credits and any applicable air credits. Not applicable to custom tours. Discount will apply to individual members of groups adding a name and non-refundable per person deposit. Applies to new bookings only. Not applicable on TBA space. Applies to new bookings only. Offer reliant on space availability. Full cancellation penalties will apply. Additional restrictions may apply. May be withdrawn any time. Available from participating GFOB office only.