Cruise the Galápagos aboard the Reina Silvia Voyager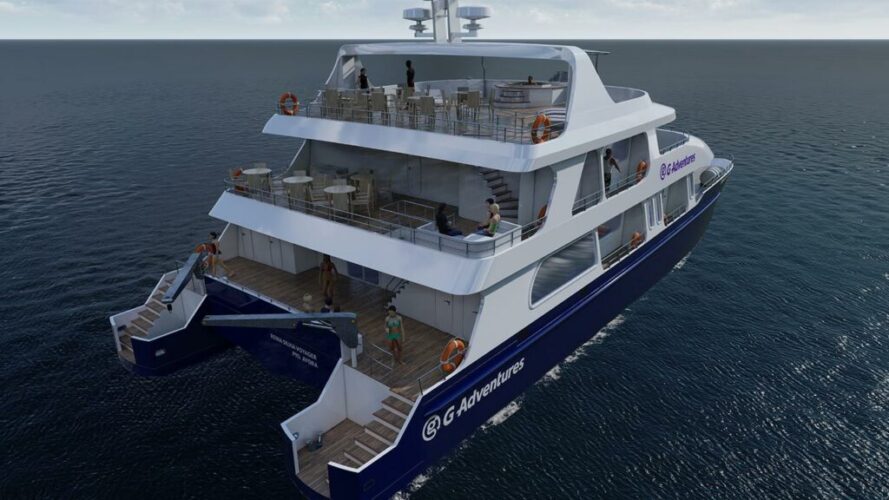 Free flights from JFK, MIA, YYZ, or LAX
To celebrate the introduction of G Adventure's brand-new, custom built catamaran, the Reina Silvia Voyager, for a limited time we're offering free return flights to Quito so you can cruise the Galápagos!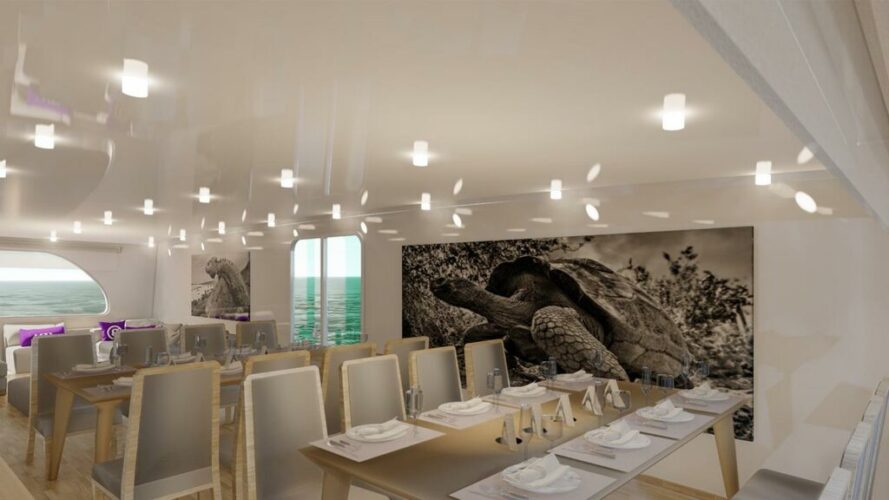 Book before September 30, 2019 on a 10-day tour aboard the Reina Silvia Voyager and get a free return flight to Quito.*
This offer applies for travel between July 24, 2020 and October 30, 2020, and is only valid for John F. Kennedy Airport, Miami International Airport, Toronto Pearson Airport, or Los Angeles International Airport.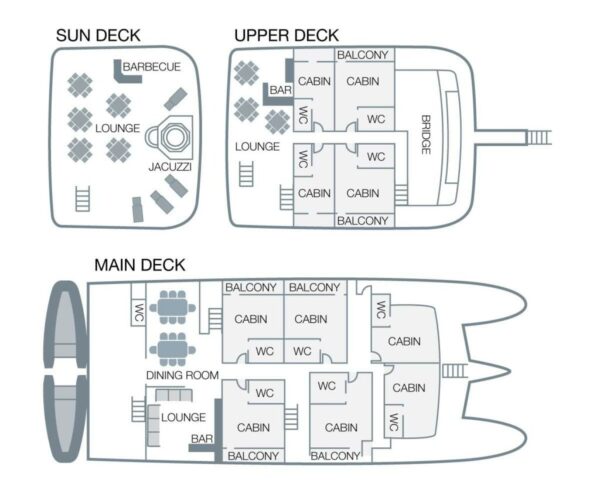 Capacity:
16 passengers.
Cabins:
4 main deck twin cabins (twin side-by-side beds) with balcony, 1 double cabin (double bed) no balcony, 2 upper deck twin cabins (twin side-by-side beds) with balcony, 2 upper deck single cabin (single bed each) with balcony.
Boat layout:
All cabins on the main and upper decks. Spacious indoor dining area and lounge with TV and DVD player for briefings. Covered bar and seating area on the upper deck as well as a spacious sundeck with a covered area, seats, and lounge chairs, as well as a barbecue area and Jacuzzi.
Crew:
1 expert CEO Naturalist Guide, 8 crew