ESCORTED INDIA INFORMATION NIGHT
JULY 10, 2019 | 6:30 - 8 PM
Kemp Travel - Oshawa Office
221 King St. E, Oshawa
Join us on Wednesday July 10th from 6:30 – 8 PM at our Oshawa Office for an evening of travel. Our very own Erin Kemp will be escorting a tour to India in March of 2020, so this evening is an opportunity for you to learn more about this once in a lifetime journey, to meet Erin and to mingle with other fellow likeminded travellers! Our staff will be joined by guest speaker Laurent Pinci from G Adventures who will give an in depth overview of this incredible 15 day tour. We will also discuss the full itinerary, the level of service that will be provided, the included activities and much more. Beyond that, our team will be more than happy to answer any questions or concerns you might have about travel in South Asia. There will be light refreshments available to those in attendance. Admission is free. Please RSVP as space is limited. If you have any questions about this event, you can give us a call at 905-433-8611 or email us at info@kemptravel.ca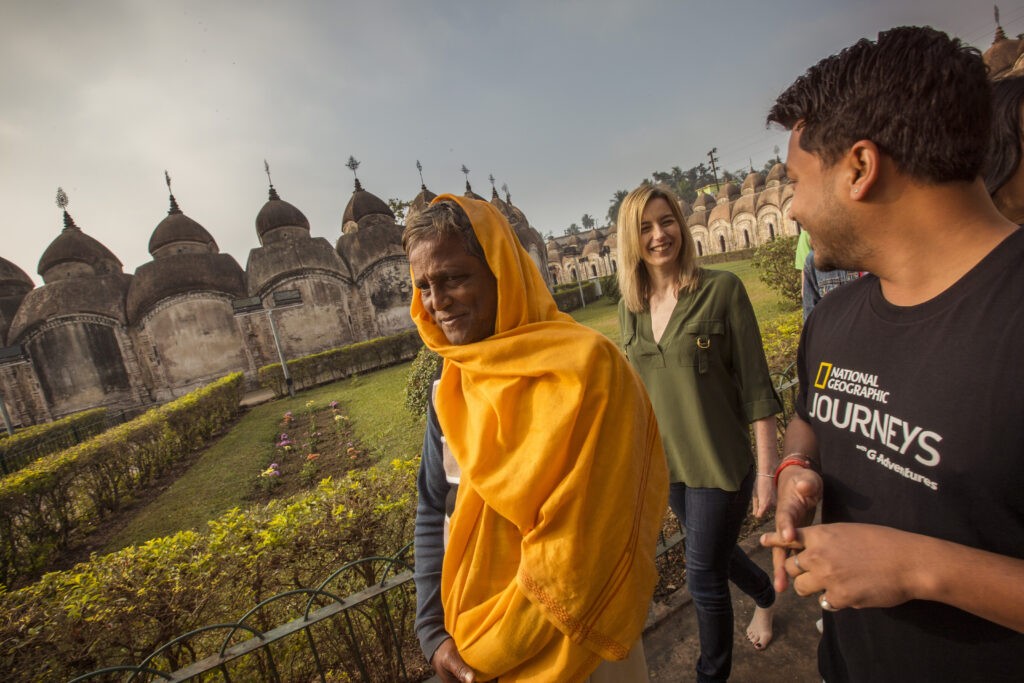 Join us on an unforgettable journey to India on February 28th, 2020. This 15 day tour will delve into the cultural riches of India. Don't just see India; glimpse its soul. In addition to local guides and a G Adventures CEO, this tour will also be joined by a Kemp Travel Escort. Prices for this tour start at $5999 CAD per person based on double occupancy – airfare is included. Get in touch with us at the bottom of the page to request your space!

G Adventures is an adventure travel pioneer offering the planet's most awe-inspiring selection of affordable small-group tours, safaris and expeditions. Our award-winning trips embrace authentic accommodation, exotic cuisine and local transport to put travellers on a first-name basis with the planet's people, cultures, landscapes and wildlife.
Because you want to live it, taste it, try it, learn from it, and bring what you offer to it. Small group adventure travel brings you closer to our world, its people, their culture, and their way of life. We don't just offer the world. We offer you to the world.