INTRODUCING THE CELEBRITY EDGE
A REVOLUTIONARY NEW SHIP POISED TO SHATTER ALL EXPECTATIONS.
A SHIP DESIGNED TO LEAVE THE FUTURE BEHIND.
Celebrity Cruises visionary design raises the bar on cruise vacations to even greater heights. Our team of world-class designers, that are new to the cruise ship design and chosen because we wanted to ensure every aspect of Edge would be a departure from traditional thinking about cruising.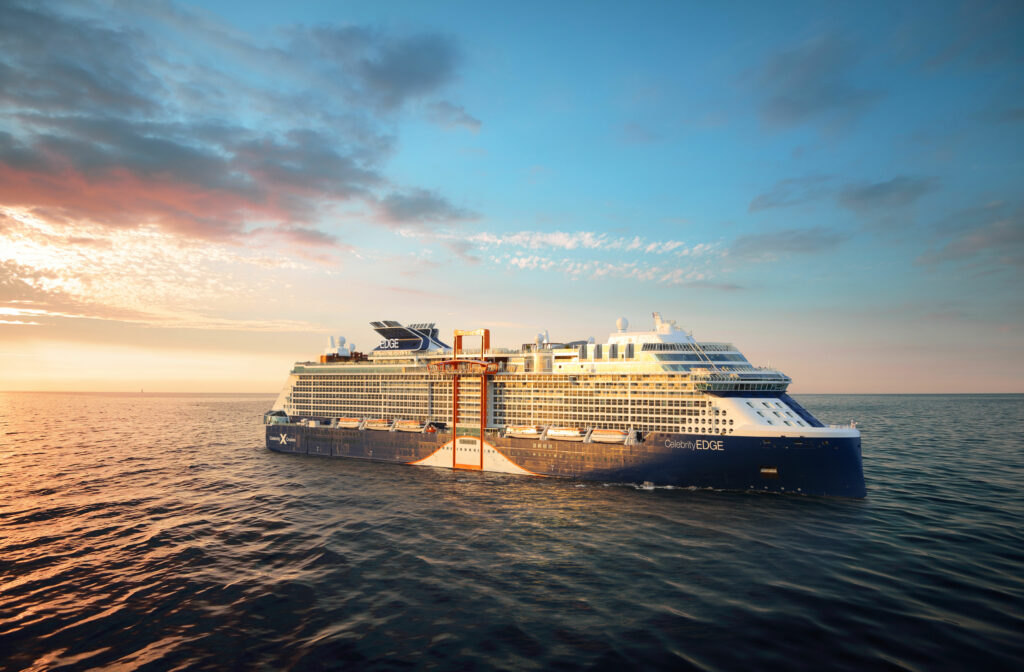 VOTED "BEST NEW SHIP" BY CRUISE CRITIC.
One of the biggest influences on the design of Edge was our desire to make the destination experience even more immersive-starting right on-board. Celebrity Cruises Edge has a unique outward facing design that breaks from traditional ship design. On Celebrity Edge, you will feel more connected with the sea and the exciting places you'll visit.
3 WAYS TO BOOK THE BEST PREMIUM CRUISE LINE

Lowest Available Fare
Enjoy the lowest available fare with instant savings.

Add TWO Perks
Book a cruise with the choice of 2 perks added for value and convenience.

Add FOUR Perks
Go for an unforgettable vacation with 4 perks added for ultimate value and Premium Beverage Package.
Globally Inspired Dining.
World-class restaurants that open your world.
In addition to visiting incredible destinations, Celebrity Edge brings the world to you onboard through menus that deliver a true taste of international cuisine. With not one, but four main restaurants, plus a whole host of specialty and complimentary dining options, endless culinary adventures await.
The Breathtaking Grand Plaza.
The place to see and be seen on board Celebrity Edge.
Experience a majestic, open, three-story venue inspired by the piazzas of Italy and the invigorating energy of everyone coming together to savor a taste of the good life. Home to our incredible specialty restaurants, along with our popular Martini Bar, Café al Bacio, and the new Grand Plaza Café, the Grand Plaza is the ultimate gathering place on Celebrity Edge.
Eden, like so many aspects of Celebrity Edge, represents another revolution in modern luxury travel. It's a space where nature is so present, we call it "a room that lives." It's an experience so multi-faceted and innovative, you won't find anything else like it at sea—or anywhere. And no two visits to Eden are ever the same.
The highlight of our outward-facing vision is the Magic Carpet, an extraordinary venue that changes mood, function, and even its location. This incredible engineering feat is the world's first cantilevered, floating platform that reaches heights of 13 stories above sea level, so you can soar over the open ocean. With breathtaking views, a full bar, and space for live music performances, it truly is a destination itself.
Join Celebrity on this revolutionary ship currently available in Caribbean and European waters. Celebrity sails around the world to hundreds of incredible destinations so whatever you have in mind, just let us know in the form below and we will get back to you with more information!