Both meditative and mind-blowing. The magnificent Canadian National Parks offer travellers breathtaking views while simultaneously protecting natural heritage for generations to come.
From snow-capped mountains and turquoise lakes to lush forests and red rock canyons. There is wonder to be found from sea to shining sea. While you might not be able to visit these parks in person now, we encourage you to immerse yourself in the lush locales of Canadian National Parks to inspire your future travels.
Canada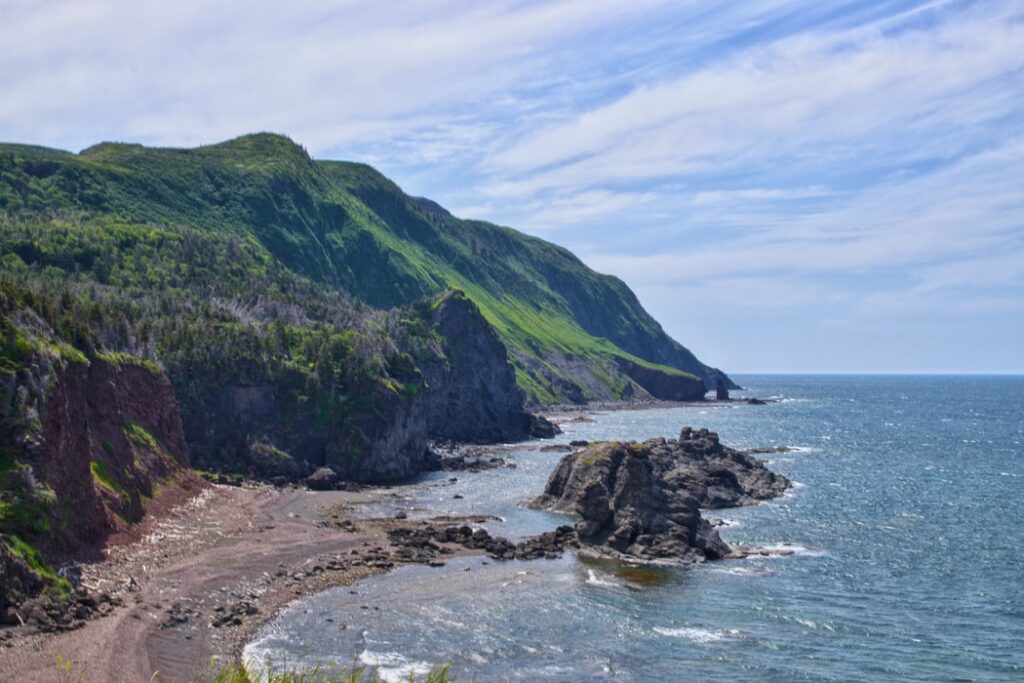 Atlantic Canada's second largest national park is a designated a UNESCO World Heritage site. A starkly beautiful expanse of craggy, mist-shrouded mountains, wind-swept highlands and landlocked fjords on the eastern coast of Newfoundland. From its rocky beaches and lush coastal forests to its barren lands, this geologically fascinating and breathtakingly scenic park is punctuated by the panoramic peak of Gros Morne Mountain and the ancient glacial and geological formations called the Tablelands. Ascend from flower-filled lowlands high into the alpine tundra in search of caribou, ptarmigan (also known as a snow quail) and snowshoe hare. Paddle past the sheer cliff sides of Western Brook Pond, a waterfall-fed freshwater fjord. Explore coastal pathways and trails leading to beaches hidden among sea stacks – all the while soaking up the colourful traditions of the charming seaside communities that make Newfoundland so unique.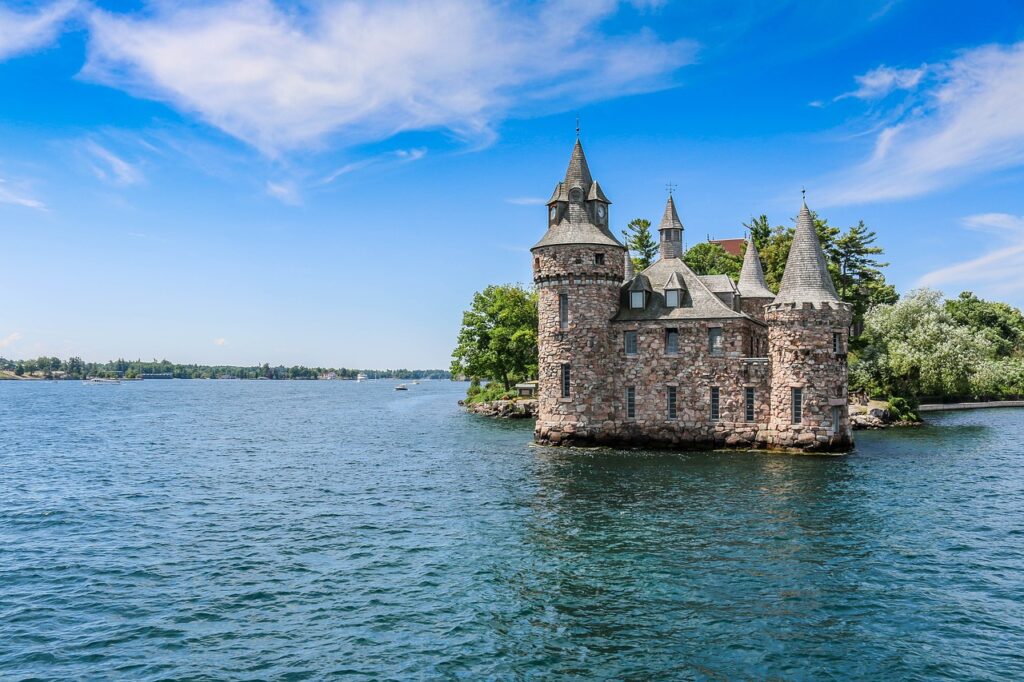 Sitting on the St. Lawrence River, on the border between Canada and the United States, Thousand Islands National Park is one of the most popular destinations for visitors to Ontario. Its rugged shoreline and islands are dotted with opulent estates, including the famous Boldt Castle.
The European style mansion, on Heart Island, is one of the main attractions, but its history is mired in sadness. The castle was the dream of millionaire George C. Boldt, an American hotelier who built this summer home as a display of his love for his wife, Louise. Unfortunately, she passed away suddenly before the castle was completed, and the broken-hearted Mr. Boldt stopped construction and never set foot on the island again. For over 70 years, the structure was vacant, left to mercy of the elements until the Thousand Islands Bridge Authority acquired the property. Today, visitors who embark on a Thousand Island cruise can visit the castle and enjoy the stunning views of the Saint Lawrence River. Other islands offer visitors hiking trails, canoe or paddling excursions and overnight accommodations.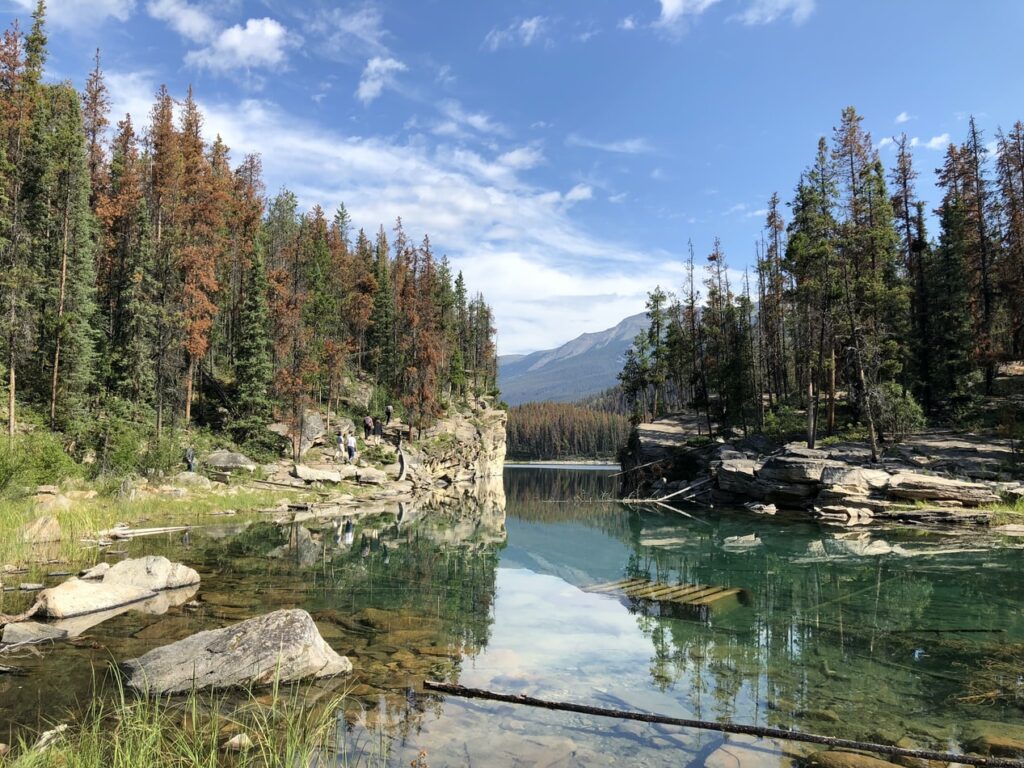 The largest of Canada's seven Rocky Mountain National Parks, which together comprise a UNESCO World Heritage site. Jasper is an alpine wilderness teeming with wildlife, including bighorn sheep, moose, eagles, elk, wolves, lynx, cougars and grizzly bears. Here, nature is writ large – from massive glaciers and snow-capped peaks to towering waterfalls, deep canyons and pine scented valleys. In summer, you can stroll through meadows carpeted with brilliant swathes of delicate wildflowers and soak in the restorative waters of natural hot springs. Paddle across pristine emerald lakes, or camp, hike, bike and even backcountry horseback ride over rugged mountain trails. In winter, there are opportunities for canyon ice walks, cross-country and downhill skiing, pond skating, snowshoeing and wildlife watching.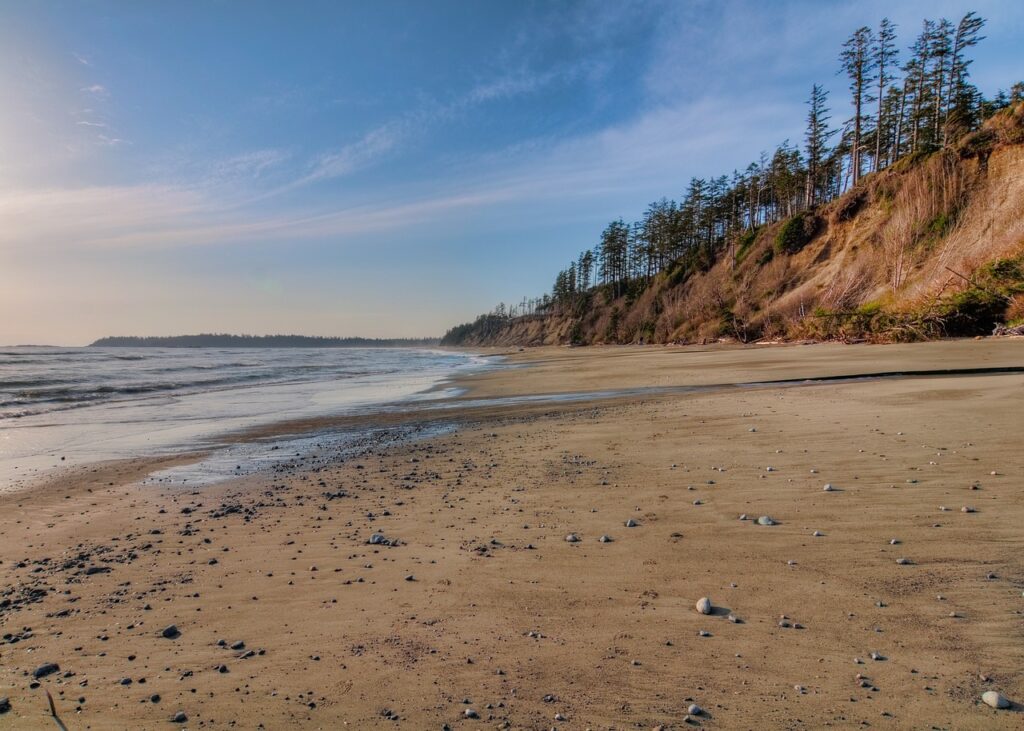 British Columbia's Pacific Rim is saturated in millennia-old indigenous Nuu-chah-nulth culture. Pacific Rim National Park is one of Canada's most popular National Parks. Famed for its rugged coastline dotted with enormous beaches and old growth rainforest. Stretching south from the whale-watching center of Tofino, the park spans part of Vancouver Island's wild west coast – famous for its spectacular Pacific storms that draw awed visitors from around the world.
Take an easy interpretive stroll along the picturesque Wild Pacific Trail near Ucluelet or a challenging multi-day trek along the legendary West Coast Trail. Learn to cold water surf like the pros. Paddle among the Broken Islands, one of the world's premier sea kayaking destinations. Whale-watch from shore or on a boat. Keep an eye out for some of the estimated 20,000 grey and Orca whales that transit past here each year. Explore one of the world's oldest temperate rainforests at Clayoquot Sound. Or kick back and relax while watching a ferocious winter squall pummel the shoreline while you dine in style on classic west coast cuisine.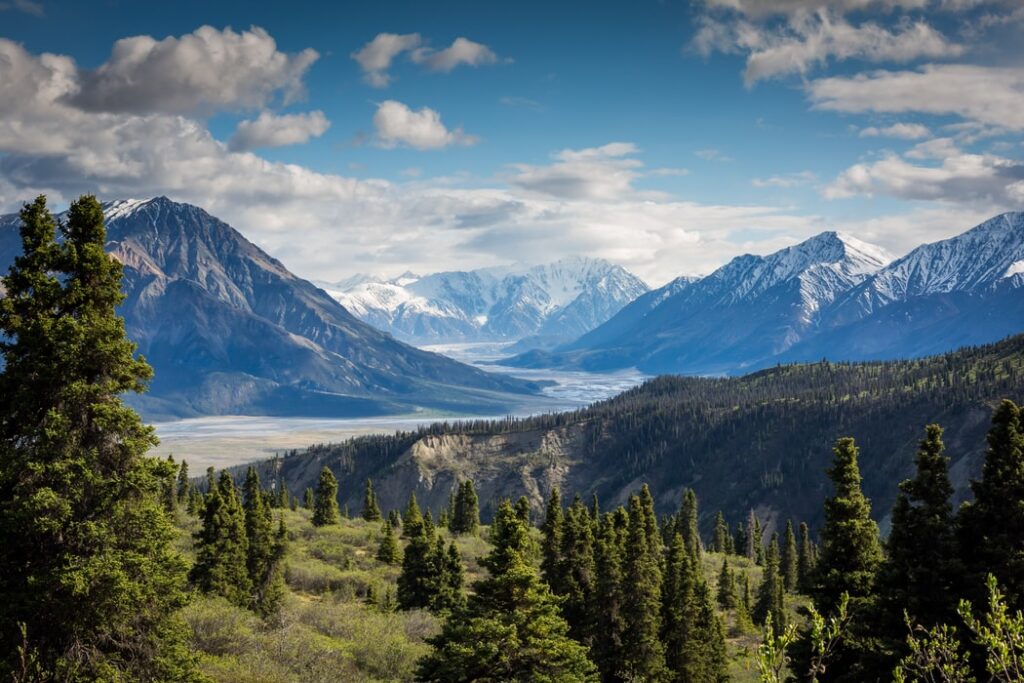 Yukon's Kluane National Park an extraordinary destination set within the traditional territory of the Champagne and Aishihik First Nations. On top of being home to the largest non-polar icefields in the world, the park is a hiker's paradise. It comprises 17 of Canada's tallest mountains – including Mount Logan, the highest peak in the country. Two modern highways allow visitors access to the park, where they can enjoy scenic drives. Watch Dall sheep grazing or resting on the mountainsides, black bears roaming in search of food, and herds of mountain goats climbing to the summits.
For visitors seeking adventure, the park offers numerous hiking trails from short family friendly paths to multi-day expeditions. Rafting is also available on the Alsek River to see grizzlies, eagles and glaciers. Get a behind-the-scenes look at the wildlife. Flightseeing tours offer a great opportunity for unique encounters with nature and and certainly spectacular photo ops. A visit to the Thachäl Dhäl Visitor Centre is a must to get historical details of the region and the Champagne and Aishihik First Nations.
There is so much more to see throughout North America. The national parks of Canada similarly to those of the USA offer many opportunities to get out and explore the great outdoors. So, start planning your future exploration now – we'll be back out there before you know it.
Connect with our team to request a quote for your Canadian National Parks getaway now!